Venetian Window Blinds are one of the the most popular window blinds today. Venetian Window Blinds are made out of strips of horizontal slats that is stack one above another that tie by cords or tapes. It come with variety of colors and materials.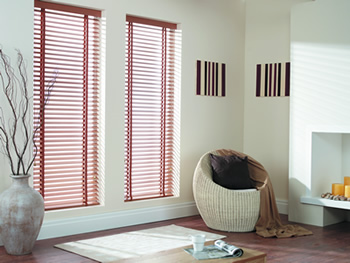 The common material that available for venetian window blinds are aluminum, plastic, vinyl, and wood. Depends on what material you like and which color matches your home design best.

Besides, Venetian Window Blinds are well known in blocking ultraviolet ray and sun lights. The slats can be rotate 180 degree. That allow you to adjust the level of sun light that you need. If you need some privacy, you may just adjust the slat to block all the view from the other side.
As Venetian window blinds come with color and material, it can also be used as a decorative item. It's very common to find venetian window blinds that install at bedroom, bathroom windows, office, living rooms and etc.